mail: Shermworks, Inc.
9227 Sly Hill Rd
Ava, NY 13303
1-315-337-5972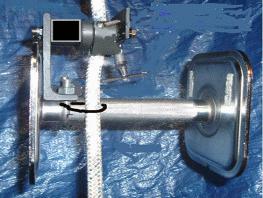 Ironmaster Quick Locks Free-Spotter KIt $129.95
Shermworks
weightlifting equipment
Specializing in full free-range-of-motion self spotting equipment
made in USA
Shipping. Shipping is free to all US locations. Shipping prices for Canada and international locations, other than Canada are here.
Shipping is via US Postal Service (USPS)
Online Store Go here to order.
PayPal, VISA, Mastercard, Discover, and Amex accepted
For DL650/1000 motorcyle stand
go here
Return and Repair. At any time within thirty days of receiving a Shermworks product, the item can be returned, no questions asked, for a full refund. The customer must pay return shipping.
Within two years of purchase, Shermworks will repair any product at no cost. The customer must pay any shipping cost to ship an item to Shermworks. Shermworks will pay for shipping to the customer.
Shermworks Bulletin Board
Feeling much better. The Shermworks store will reopen for business on Friday Aug 17, 2018. Sorry for the inconvenience.